1 Apr 07

the cake we made for the Wing Easter party

close this window to go back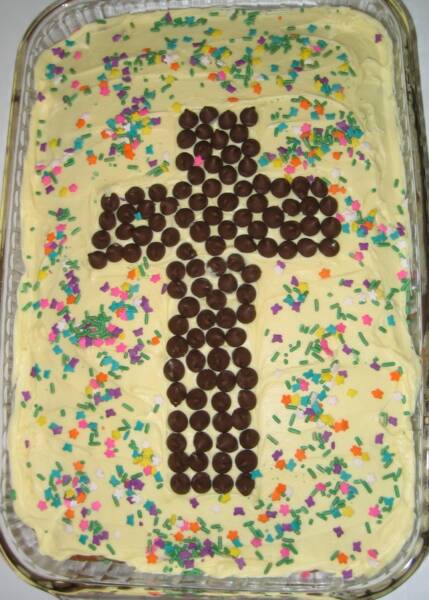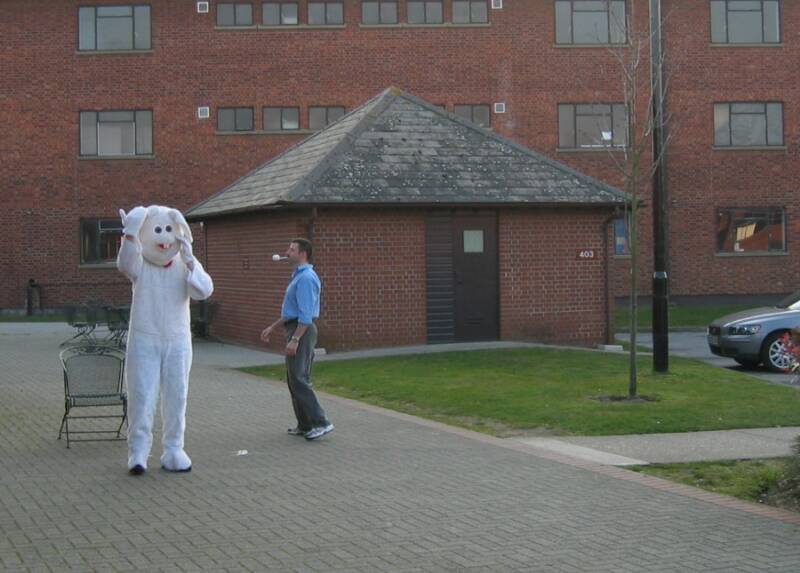 1 Apr 07

LOL...the egg relay...the grownups had to carry the spoon in their mouths to make it more difficult

Yes, that's Robert with a moustache   : )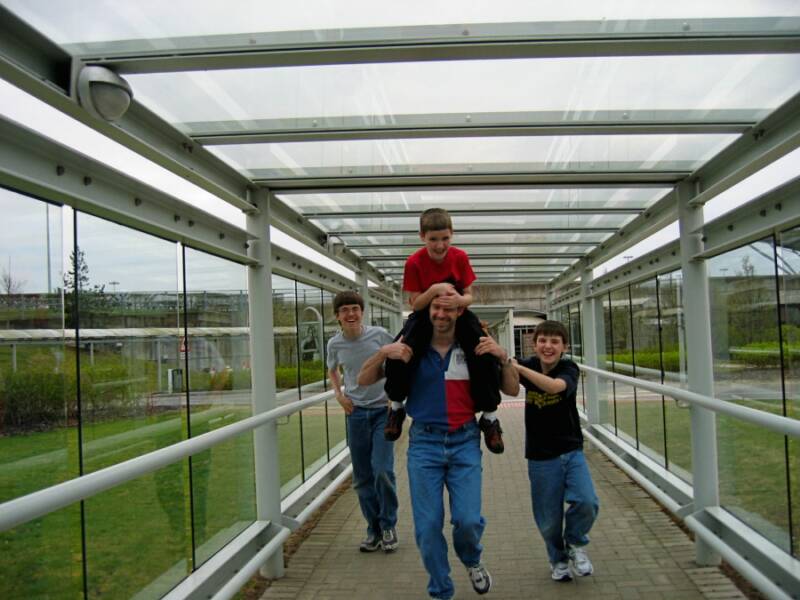 9 Apr 07

my guys playing around at Stansted airport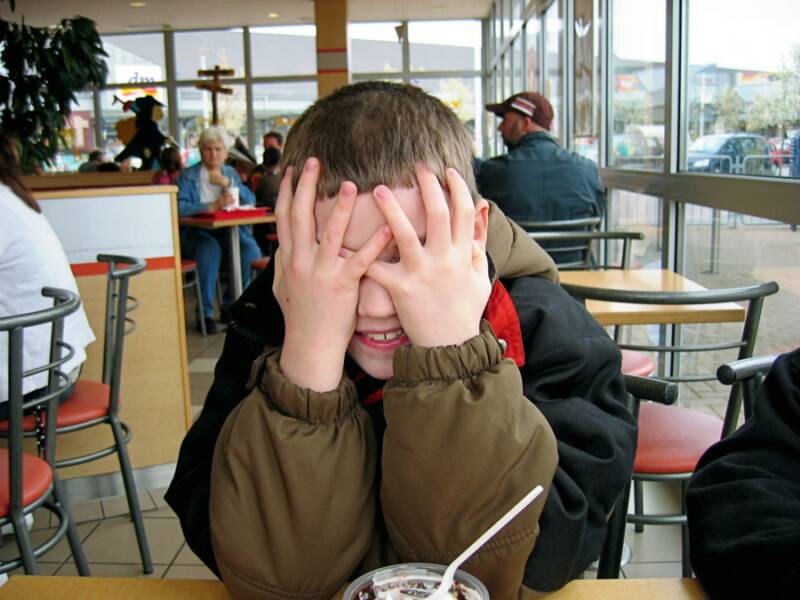 10 Apr 07

Connor discovered that brain freezes can happen even in another country!  LOL!

click on above pic to see more from our trip to Germany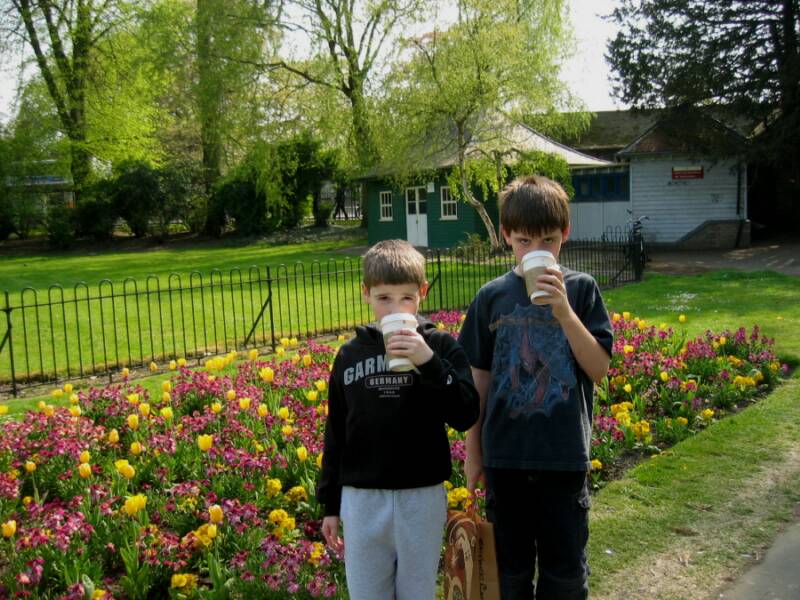 21 Apr 07

the boys "patiently" pose for me beside a flowerbed in Cambridge  : )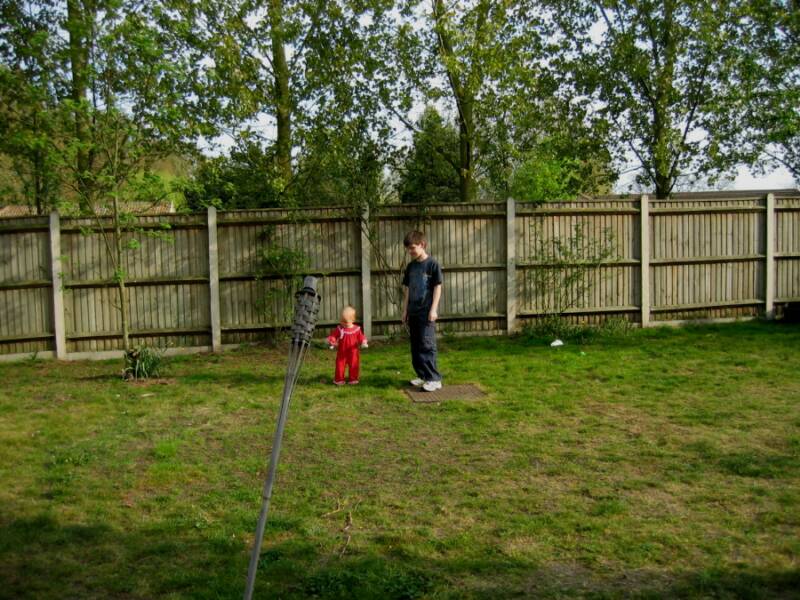 21 Apr 07

Josh watching over Ella Mae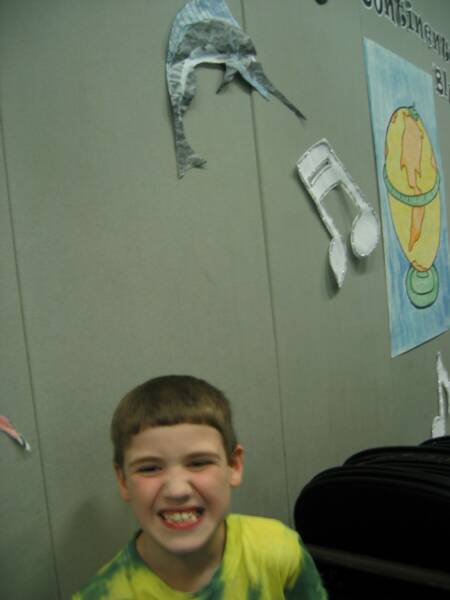 26 Apr 07

Connor posing with his swordfish decoration at the Third Grade "Wonders of the Earth" program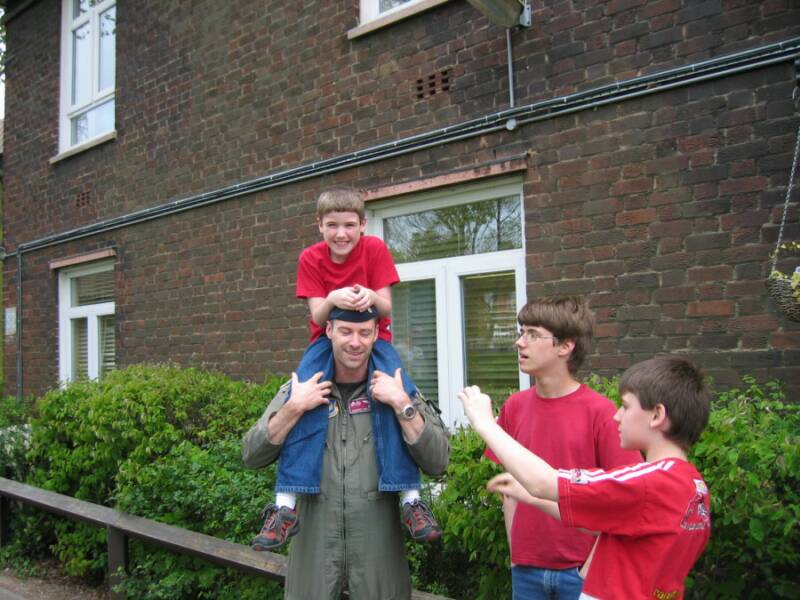 26 Apr 07

"for he's a jolly good fellow..."