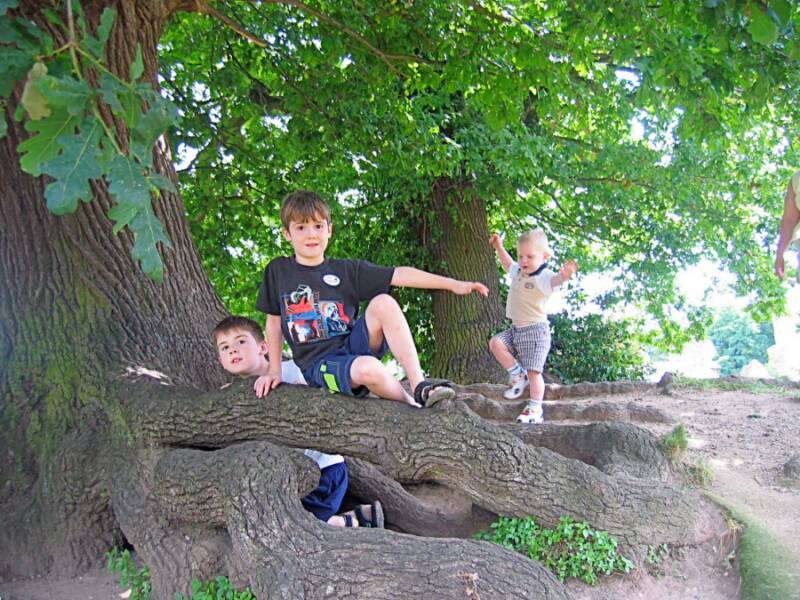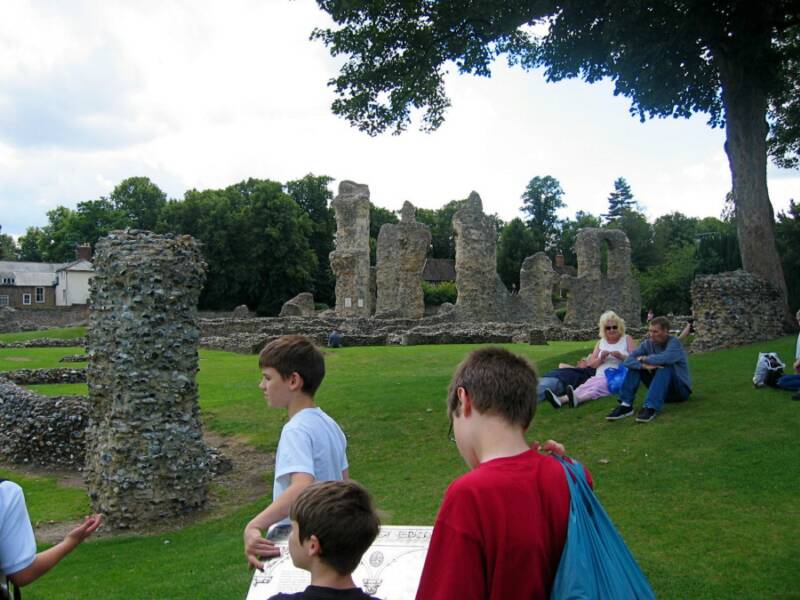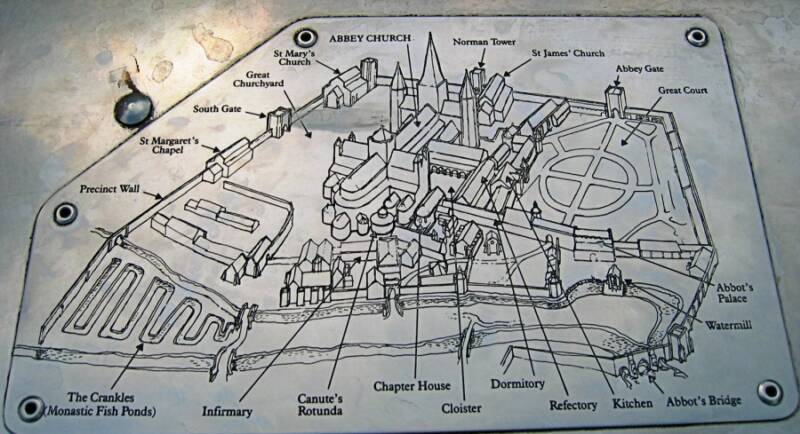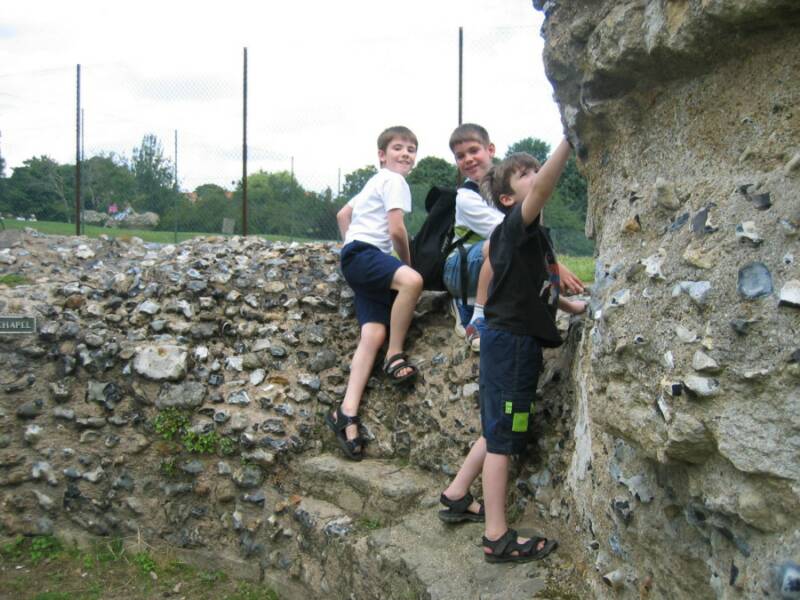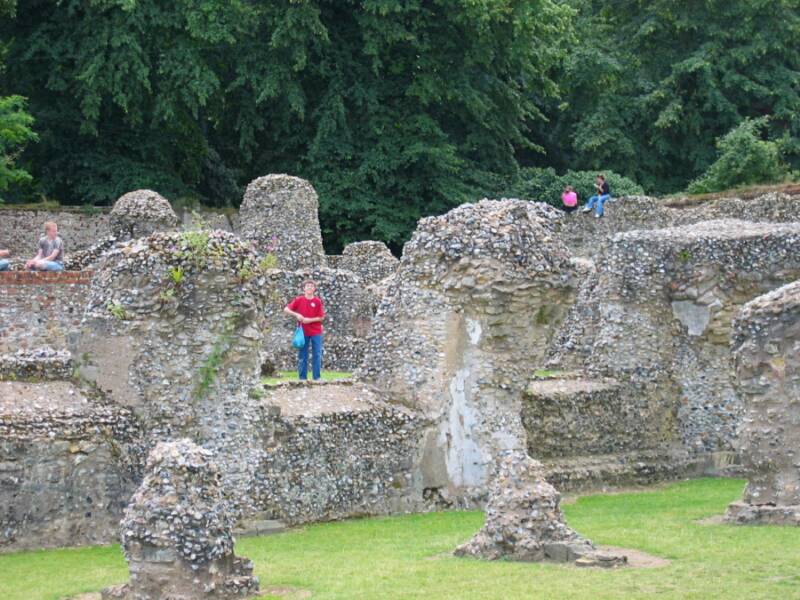 The boys & I at the Abbey gardens.  There were so many flowers!  Absolutely gorgeous!

We saw many people that day walking around, picnicing, sitting on benches or on the lawn...all thoroughly enjoying the peaceful beauty this place has to offer.  These folks (in above photo) were lawn bowling...something I had never seen before.  : )

Josh & Connor play in an area of tree roots

Our three boys look at a sign explaining some of the ruins in front and behind them.

Josh, a friend & Connor climb up out of a section of Abbey ruins.

Where's William?  Oh there he is!  Waaaay over there in the red shirt.  : )

An etching of what the Abbey used to look like.  Time and history changes so much...

The Abbey gate is the photo on our August page.  The flower gardens are where the Great Court used to be.

close this page to go back